Those nice people at South Staffs VJMC are holding another Classic Bike Show!!!
Sunday 28th July 2013, at Station Drive, Four Ashes, Wolverhampton! Its just off J2 M54!!! Love to see loads of Divis there!!!!! I got Highly Commended last time!! Only a 1 day show, but looks good, band and everything!!!!!!:yo: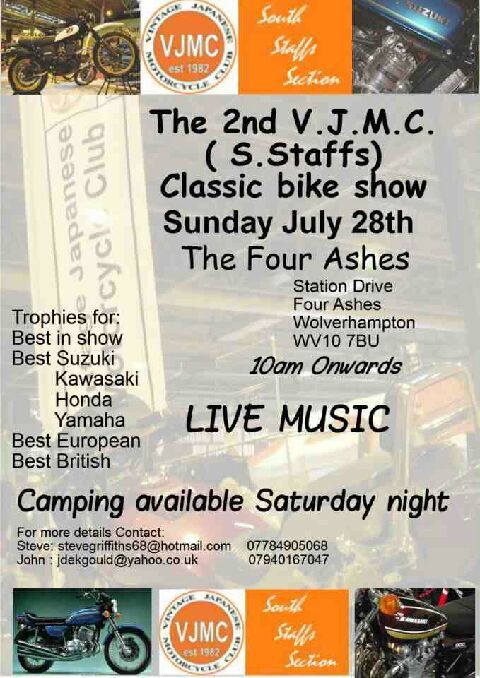 Hope to see loads of you lot there!!!
Last edited: